Best Law Firm in Dhaka, Bangladesh for Corporate Legal Services
Jural Acuity is recognized as one of the best law firms in Dhaka, Bangladesh. Known for our professional work and deep understanding, we are the first choice for companies looking for legal services in Bangladesh.
Committed. Informed. Effective.
ABOUT US- Best Law Firm In Dhaka
Jural Acuity is one of the Top law firm in Dhaka, Bangladesh offering full service with specialization in corporate, commercial and investment legal practice. The main area of Practice of the Firm in Corporate Law, Commercial Documentations, Foreign Direct Investment, Labour Laws, Commercial Litigation, Energy Disputes, Taxation, Construction Adjudication & General Litigation. This Law Firm consists of experienced lawyers and consultants, providing one-stop solutions to the clients. Which provides one of the Best legal services within Bangladesh. The Firm also works with a number of Chartered Accountant Firms and Tax Advisors to provide one-stop solutions to the Client. The ability to appreciate the clients' needs and deliver services that meet and, where possible, exceed their expectations is vital for the continued strength of the Firm's business and growth. Jural Acuity is a member firm of IR Global in Dhaka, Bangladesh and is also the Member Firm (Bangladesh) for the Privacy Group. Jural Acuity law firm also collaborates with tax practitioners and Chartered Accountants to provide additional services including corporate tax advisory services, company registration, business licensing services, HR dispute resolution, claim settlements, etc.
Jural Acuity
Your Partner for Legal Excellence and Business Solution

-THE TOP LAW FIRM IN DHAKA
Jural Acuity is the Best Law Firm in Dhaka, Bangladesh, a trusted choice for comprehensive legal and business support, offering expertise in Foreign Direct Investment, Business Licenses, Commercial and corporate matters, Litigation, and more. Through its partner firms, Jural Acuity also provides a wide range of services, from tax accounting to virtual office support, ensuring clients have a global partner for all their needs.
Foreign Direct Investment
Lawyers at Jural Acuity are experienced with Foreign Direct Investments as they regularly advices Clients on legal structuring, Tax Structuring & avoidance of double taxation, company & branch office registration, Joint Venture Agreements, local partner & company due diligence, forensic investigations, bank account support, FDI Reporting, Shareholders' Loan, Profit Repatriation, Brach Office Closure, FDI reporting, Winding Up, TSA/ MSA/Franchisee/Royalty etc.
Jural Acuity's team has been recommended to provide support in relation to securing various business licenses for the Clients including Company Registration, ETIN, VAT Registration, Trade License, BIDA Registration, Work Permits, Foreign Loan Approvals, IRC & ERC, VAT Registration, Trademark & Patent Registration, Explosive License, Society Registration, Factory Registration, Planning Permits, Fire License, Boiler Registration, BSTI Registration, Environmental Clearance GSP, BOND Licenses etc.
Local Firm with a Global Reach
Jural Acuity is part of IR Global, which has footprint in 108+ Jurisdictions and hence Clients can use our service for multi-jurisdictional disputes, foreign litigations & foreign jurisdiction advisory services. In addition, the foreign clients can also engage us through a member firm in their respective jurisdiction for better accountability and direct access.
Jural Acuity though its partner firms provides variety of services including tax and vat accounting, annual tax return submission, RJSC related submissions, payroll management, virtual office support, employee sourcing, bank account opening & management, secretarial support, property acquisitions, travel assistance, translation services, notarization support, immigration, work permit & visa support etc.
Commercial & Corporate matters
Counsels of Jural Acuity are experienced in variety of commercial matters including contract negotiation and drafting, infrastructure project documentations, tender document vetting, property documentation, international trade advisory services, finance and baking documentations, loan restructuring, corporate financing, admiralty matters, corporate taxation, shareholders disputes, share purchase and subscription, mergers, telecom law, media law, IP law, data protection and privacy law etc.
Litigation and Dispute Resolution
Jural Acuity is a recommended litigation firm in Dhaka, Bangladesh by Global Law Expert. Jural Acuity has specialization dealing with NI Act, property disputes, family disputes, contractual disputes, licensing disputes, tax disputes, vat disputes, criminal defense services, company matters, appeals & revisions etc. Jural Acuity's Partner is also experienced in ADR including family mediation, tax ADR, construction arbitrations and commercial arbitrations.
Our practice areas encompass a wide range of legal expertise, ensuring we can effectively address your diverse needs and provide tailored solutions for your legal matters. Whether it's corporate law, commercial litigation, or taxation issues, we have the knowledge and experience to guide you through it all
CORPORATE & FOREIGN DIRECT INVESTMENTS
Our expertise in Corporate and Foreign Direct Investments ensures a seamless path to business growth and international ventures.
We specialize in simplifying the complexities of business setup, providing you with a solid foundation for success.
In the realm of litigation, Jural Acuity offers vigorous advocacy and strategic solutions to protect your interests and rights
Our property vetting services provide you with the assurance and peace of mind you need when making real estate decisions.
TELECOMMUNICATIONS & BROADCASTING
Navigating the intricate landscape of telecommunications and broadcasting is made simpler with our expertise, ensuring compliance and growth in this dynamic industry.
BANKING & FINANCIAL MATTERS
When it comes to banking and financial matters, Jural Acuity offers tailored solutions and expert guidance to safeguard your interests and navigate complex financial landscapes.
In the realm of labor and employment, Jural Acuity provides comprehensive legal support and counsel to ensure fair practices, compliance, and harmonious workplace relationships.
Safeguarding your intellectual property is paramount, and Jural Acuity offers specialized expertise to protect, manage, and enforce your intellectual assets effectively.
Navigating the complexities of trade and commerce is made easier with Jural Acuity, where we offer strategic guidance and legal support to facilitate your business transactions and international trade endeavors.
When it comes to taxation matters, Jural Acuity provides expert guidance and innovative solutions to help you navigate the intricate landscape of tax regulations and optimize your financial strategy.
ALTERNATIVE DISPUTE RESOLUTIONS
In the realm of alternative dispute resolutions, Jural Acuity offers effective mediation and arbitration services to resolve conflicts efficiently and amicably, saving you time and resources.
In the domain of family law, Jural Acuity offers compassionate legal support and solutions to help you navigate sensitive issues and protect your family's interests.
Jural Acuity is a leading Best Law firm in Dhaka, Bangladesh, providing extensive legal services, especially in the fields of corporate, commercial, and investment law.
Leading Law Firm in Dhaka, Bangladesh | Jural Acuity
Jural Acuity stands as the leading the best law firm in Dhaka, Bangladesh, renowned for its outstanding legal services, with a focus on corporate, commercial, and investment law, Foreign Direct Investment, Labor Laws, Commercial Litigation, Energy Disputes, Taxation, Construction Adjudication, and General Litigation. Our team of skilled lawyers is dedicated to providing expert advice and tailored solutions. The Firm's strength lies in its deep understanding of both local and international legal environments, making it a top choice for a diverse clientele. Committed to excellence, Jural Acuity upholds the highest standards of professionalism and ethics. Our global network connections further enhance their capability to handle complex, cross-border legal issues. Jural Acuity represents the pinnacle of legal expertise in Dhaka, setting a benchmark for quality and client satisfaction.
Some points highlighting why Jural Acuity is a Leading Best Law Firm in Dhaka, Bangladesh
Jural Acuity is considered a leading Best Law Firm in Dhaka, Bangladesh, for several compelling reasons:
Discover the strength and diversity of our member firms worldwide. Together, we deliver exceptional services.
MOHAMMAD SAYED AHMED (RAZA)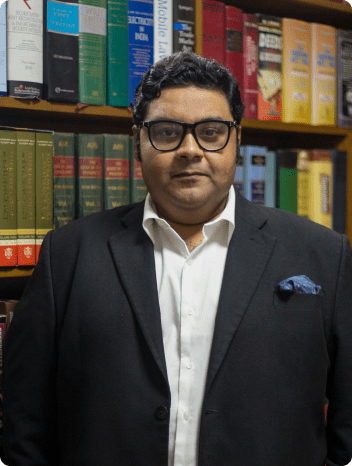 OUR
Certificate of Appreciation
Our Certificate of Appreciation recognizes outstanding contributions and dedication, a testament to our gratitude for your invaluable support and commitment
Discover the strength and diversity of our member firms worldwide. Together, we deliver exceptional services.
Read testimonials from our satisfied clients, sharing their experiences and the value we bring to their businesses. Discover why they trust us
FEED THE FUTURE BANGLADESH TRADE ACTIVITY
This is to certify that Mr. A.S.M Sakib Sikder worked as a Short-Term Legal Specialist under Component 2 between May, 2021 to December 2021 and June 2022 to Jan 2023 for a total of 110 days, on the USAID "Feed the Future Bangladesh Improving Trade and Business Enabling Environment" Activity. The Feed the Future Bangladesh Improving Trade and Business Enabling Environment activity aims to improve economic growth in Bangladesh. Mr. Sikder advised and prepared model (standardised) memorandum and articles of association for nine types of companies in English and Bengali together and worked with the team during the development of the software prototype and preparation of explanatory notes for data fields. Mr. Sikder is highly experienced as a corporate advocate and has a deep understanding of all corporate, commercial and company practice. Throughout the tenure of the contract, his service was satisfactory. We acknowledge his hard work and valuable contribution to the project and wish him good luck with his future endeavors.
Jural Acuity was appointed on 20.02. 2022 as the Human Resource Consultant for reviewing, analyzing, and updating Jhpeigo Bangladesh's current HR policy. Moreover, the firm was also assigned for the development of Human Resource Policies and Procedures manual. This appointment was for Short Term Consultancy which was completed in January, 2022. During the tenure of the Contract, the delivery of work & performance of Jural Acuity was satisfactory.
As such, after completion of the Short Term Consultancy service, we have further appointed Jural Acuity for the Retention of Legal Services for Jhpiego Projects in the Bangladesh Country Office. This appointment was executed on April 2023 and it is still in effect.
Mr. ASM Sakib Sikder, Managing Partner of Jural Acuity has acted as the "Legal Counsel" for the proposed Shares' Sale & Purchase of Connect BD Ltd. Now, he is also working for various dispute resolution issues of Connect BD Ltd.
During the service period, I found his services prudent and recommendable.
My Medical HUB International, Ltd.
Jural Acuity has assisted to set up MyMedicalHub International, Ltd. which is a fully subsidiary company of MyMedicalHub Corporation USA. Jural Acuity has provided the assistance for the registration of the Company. Apart from the registration, Jural Acuity has provided a complete support to HR & Legal areas i.e. prepared Service Rules, HR Policies, Code of Conduct, compliance checklist related to employment & payroll, and formulated policies and regulations. Moreover, to date Mr. Sakib is providing assistance for calculating & keeping payroll to reviewing all employment-related documents & policies. The tenure of the contract between MyMedicalHub International, Ltd. and Jural Acuity is from December, 2022 to date and during the period his performance has been excellent
OUR
Most Popular Blog Posts
Explore our most popular blog posts, filled with insightful content and trending topics. Stay informed and inspired with our top reads.
The concept of data protection or privacy rights and requirements
Read More
Our Expert professional law team
is always ready to serve you the best
solution!
At Jural Acuity, our dedicated team of professional lawyers is always prepared to provide you with the finest solutions, ensuring your legal needs are met with excellence and precision. Contact us today to experience top-notch legal support.
Take advantage of our offer for a free consultation and let us guide you towards effective legal solutions tailored to your specific needs.
Call Us On: +8801707108000
Benefits of Choosing Jural Acuity?
Selecting Jural Acuity as your legal partner comes with a myriad of benefits, setting us apart as one of the leading law firms in Dhaka. Our team of skilled lawyers, well-versed in various areas of law in Bangladesh, ensures that clients receive expert guidance tailored to their specific legal issues. At Jural Acuity, we prioritize active listening, working diligently to understand our clients' needs and concerns.
One of the key advantages of choosing Jural Acuity is our commitment to clear and honest communication. We believe in ensuring that our clients comprehend every aspect of their legal situation, promoting transparency throughout the legal process. As a full-service law firm, we excel in handling a diverse range of legal issues, including business and property law, employment law, and company law.
Our track record of successfully winning cases speaks to our proficiency and dedication. Operating within the high court division and navigating the complexities of Bangladesh law, we have established ourselves as a trusted and reliable choice for legal assistance in Dhaka. Jural Acuity is known for consistently adhering to high ethical standards, providing clients with confidence in our legal expertise and principles.
Moreover, our firm's expertise extends to areas such as arbitration, foreign investment, and public international law, making us a comprehensive legal service provider in Bangladesh. With a team of top lawyers recognized among the best in the field, Jural Acuity ensures the provision of the best legal solutions, legal aid, and support to clients seeking assistance with legal matters.
Why Do You Need An Expert Lawyer In Dhaka
Having an expert lawyer in Dhaka is crucial for several reasons:
Complex Legal System: Dhaka's legal system can be intricate and challenging to navigate. An expert lawyer understands the nuances and can guide you effectively.





Local Knowledge: Lawyers in Dhaka have in-depth knowledge of local laws and regulations, which is essential for accurate legal advice and strategy.





Effective Representation: In legal disputes or court cases, an expert lawyer can represent your interests strongly, ensuring your case is presented effectively.





Time and Cost Efficiency: Expert lawyers can handle legal matters more efficiently, saving you time and potentially reducing legal costs.





Risk Mitigation: With their expertise, lawyers can identify potential risks and advise on how to avoid or mitigate them.





Compliance and Regulation: For businesses, expert lawyers ensure compliance with local business laws and regulations, preventing legal issues.





Negotiation Skills: Skilled lawyers are adept at negotiations, which can be crucial in settlements and agreements.



Peace of Mind: Knowing you have professional legal support can provide peace of mind, especially in complex legal situations.

SOLVE YOUR URGENT LEGAL ISSUES WITH TOP LEGAL SERVICE FIRM
Leading Legal Experts in Bangladesh: The Most Prestigious of Our Corporate Law Firm
Our Jural Acuity is proud to have some of the most prestigious and respected lawyers in Bangladesh. These legal professionals are renowned for their exceptional expertise, vast experience, and unwavering dedication to excellence. We possess a deep understanding of both local and international law, making them adept at handling a wide range of complex legal matters. Our lawyers are recognized for their strategic thinking, meticulous attention to detail, and outstanding negotiation skills. Our commitment to ethical practices and client-focused approach has earned us a stellar reputation in the legal community. We are not just lawyers; we are trusted advisors and powerful advocates for our clients.
Do you searching best lawyer in Dhaka ?
Are you currently in search of the best lawyer in Dhaka, Bangladesh? Look no further, as our law firm, recognized as one of the leading law firms in Bangladesh is committed to providing top-notch legal services in Dhaka and beyond. Situated in the heart of the capital city, our firm boasts a team of experienced attorneys specializing in various practice areas, including family law, dispute resolution, and intellectual property law. As one of the top law firms in Dhaka our commitment to excellence extends to providing comprehensive legal assistance to clients facing diverse legal issues, from matters related to the Supreme Court of Bangladesh to handling child custody disputes and providing legal support for foreign investments. Our team of lawyers is dedicated to offering the best possible outcomes for your legal challenges, ensuring that you receive expert legal advice tailored to your specific needs. Our firm is known for its expertise in litigation and arbitration, making us a go-to option for those seeking reliable legal solutions. Whether you are dealing with employment law, company law, or criminal law matters, our full-service law firm is equipped to address a wide range of legal issues, both domestically and internationally. If you are looking for the best divorce lawyer in Bangladesh or require assistance in any area of law, our firm is among the best in providing legal aid and support. With a focus on maintaining the highest legal principles and delivering the best quality service, we are dedicated to achieving the best possible outcomes for our clients in corporate matters and beyond. Rest assured, our team of expert legal professionals is here to provide you with the best legal assistance in Dhaka and contribute to the resolution of your legal matters.
Find answers to common questions in our FAQ section, addressing key inquiries and providing clarity on our services. Get the information you need effortlessly.