One of the Top Law Firms in Bangladesh - Jural Acuity
Committed. Informed. Effective.
Jural Acuity is one of the Top law firm in Dhaka, Bangladesh offering full service with specialization in corporate, commercial and investment legal practice. The main area of Practice of the Firm in Corporate Law, Commercial Documentations, Foreign Direct Investment, Labour Laws, Commercial Litigation, Energy Disputes, Taxation, Construction Adjudication & General Litigation. This Law Firm consists of experienced lawyers and consultants, providing one-stop solutions to the clients. Which provides one of the Best legal services within Bangladesh. The Firm also works with a number of Chartered Accountant Firms and Tax Advisors to provide one-stop solutions to the Client. The ability to appreciate the clients' needs and deliver services that meet and, where possible, exceed their expectations is vital for the continued strength of the Firm's business and growth. Jural Acuity is a member firm of IR Global in Dhaka, Bangladesh and is also the Member Firm (Bangladesh) for the Privacy Group. Jural Acuity law firm also collaborates with tax practitioners and Chartered Accountants to provide additional services including corporate tax advisory services, company registration, business licensing services, HR dispute resolution, claim settlements, etc.
One of the best law firms in Dhaka, Bangladesh expertise in commercial and corporate law matters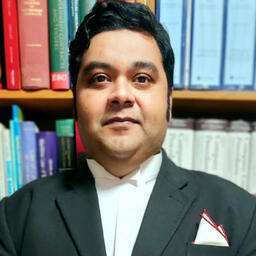 Barrister of the Lincoln's Inn
Advocate, Supreme Court of Bangladesh
LL.M (City University of London)
Pg.DL ( City University of London)
LL.B (Hons) (University of London)
Mr. Sakib Sikder is a seasoned commercial & corporate counsel having over 13 years of legal experiences. He developed his core expertise on Commercial, Indirect Taxation and Company Law. Later on his carrier, Mr. Sakib developed expertise on telecommunication laws, intellectual property laws, indirect tax litigations, merger & acquisitions and regulatory licensing. Mr. Sakib is currently working for foreign and local investors on number of Greenfield projects.
Mr. Sakib has vast expertise in conducting litigations before the High Court Division, Customs and VAT Appellate Tribunal & Labour Tribunals in Bangladesh. He also participates in hearing before Magistrate Courts and District Courts in Bangladesh.
Mr. Sakib is a Member of the Lincoln's Inn & an Advocate of the Supreme Court of Bangladesh. Mr. Sakib completed his LL.M in International Business Law from City University of London & LL.B (Hons) from University of London. He has also undertaken number of professional courses including PGDL in Professional Studies from City University of London; Rethinking International Taxation from Leiden University, Sweden and Finance from Non Finance Professional from University of California, Irvine. Mr. Sakib is an Associate of Chartered Institute of Arbitrators, UK.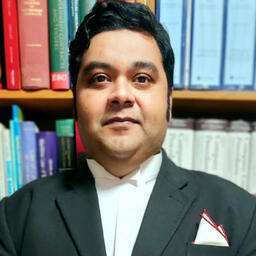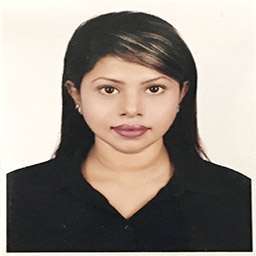 Afrin Ahmed is an Advocate having 13 years of professional experience in corporate legal field. She has completed her Diploma-in-Law from University of London and did her LL.B (Hons.) from University of Wolverhampton, UK. In her professional life, she has worked in Juris Counsel with Advocate Tawfique Nawaz as well as a Legal Associate in Syed Ishtiaq Ahmed and Associates in her early career. She was the Senior Legal Counsel at Bangladesh International Arbitration Center (BIAC) for 6 years which is a project funded by IFC (World Bank). She was involved in policy making, International & local training arrangements & administration, facilitation of arbitration and mediation and communication & PR with stakeholders including Government, Corporate & International Organizations.
In addition to that during her 2 years at Rancon Group, she was involved in providing legal opinions & advice, strategies & planning, company policy making, evaluating processes & finding gaps, monitoring and ensuring compliance and managing legal team in their 13 SBUs. She is an Associate Member of the Chartered Institute of Arbitrators (CIArb), U.K. She get appointed as the International Consultant of Kunming International Commercial Arbitration Service Centre, Kunming, China in 2019. She is currently holding the position as a Partner at Jural Acuity, a renowned Law Firm situated in Banani, Dhaka, Bangladesh. Apart from her the legal practice she provides trainings in various institutions and took part in seminars on ADR. She facilitates ADR for Bangladesh International Arbitration Centre (BIAC) and Bangladesh Employers' Federation (BEF). She also trained high officials of KAFCO (Karnaphuli Fertilizer Company Limited) in Chottogram, Dhaka International University, Bhuiyan Academy, Bangladesh Security Exchange Commission (BSEC), South East University, Daffodil University, Eastern University, London College of Legal Studies (LCLS- South) and many more.
She was born in UK and worked in the Administration Department at the National Health Service (NHS) in her early career.
She has completed several trainings on ADR which are as follows:
2012: A day long certificate course on 'the Art of Negotiations' in 2012.
2013: Week long Basic Arbitration Course by International Law Institute (ILI) Washington, DC in 2013.
2014: Successfully completed the 5 days certificate course on 'Advanced Arbitration Training Course' by ILI, USA in October 2014.
2014: Bar Council Accreditation Certificate on 'Establishing a Securities Markets Administrative Tribunal' by Bangladesh Security Exchange Commission (BSEC) and London Bar council in 2014.
2014: A day long course on 'Labor Mediation and Problem-Solving Techniques for Workplace Disputes' by The U.S. Federal Mediatio­n and Conciliation Service (FMCS) in 2014.
2016: Attended workshop on International Factoring for Foreign Trade organized by International Chamber of Commerce- Bangladesh (ICC-B) on February, 2016
2016: Workshop on International Trade Finance, ADR, Logistics & Business Development organized by ICC-B and Vietnam Chamber of Commerce and Industries (VCCI) on 21-23 April 2016 at Hanoi, Vietnam
2017: Participated in the four day long accreditation training on "Introduction to International Arbitration" by BIAC and CIArb in Singapore in January, 2017
2017: Passed the Assignment and successfully completed the Introduction to International Arbitration course conducted in Singapore on 19-20 January 2017 by Chartered Institute of Arbitrators, CIArb (U.K) and is eligible to be an Associate Membership of the CIArb, U.K.
2019: Attended "BRICS and South and Southeast Asia International Commercial Arbitration sub-forum" and "International Science and Technology Cooperation and Exchange Conference of BRICS Transfer Centre (Kunming), China from 1 Sept to 4 Sept, 2019. She got appointed as the International Consultant of Kunming International Commercial Arbitration Service Centre, Kunming, China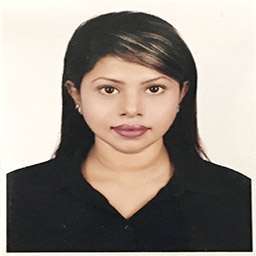 Looking for Legal Service With Global Quality?