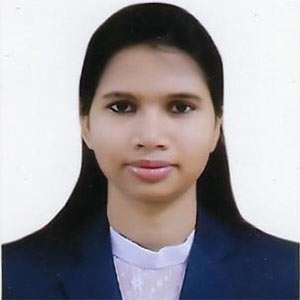 Ashrafun Nahar
Advocate
LL.M; LL.B Hons. (BUBT)
Ms. Ashrafun Nahar completed her LL.M in 2014. She is
a practicing Advocate in Dhaka District Court and
Magistrate Court. She has started her carrier with a Senior
Advocate practicing Civil laws in the District Court, where
she gathered her experience in Drafting and Civil
Litigation. She has also handled a number of Criminal and
family related cases. She joined Jural Acuity in 2019 and is
currently looking after drafting and litigation management
for the firm.